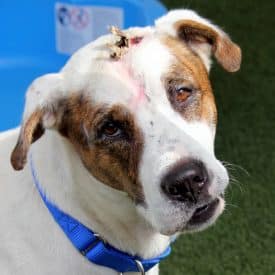 Vaughn
Adult - Male
VAUGHN SUCH A SWEET LOVING BOY. Potty trained! 3yrs of age.
He needs a tall fenced secure yard. No cats please. Needs a quiet loving home. Has endured a life of nothing but neglect and abuse. So loving and forgiving. He's so very special and so grateful.
Meet and greet required if other dogs are in the home.
To meet this very special boy please contact us at 100plusabandoneddogs@gmail.com Located in the Ft Lauderdale area. We do not ship or transport.