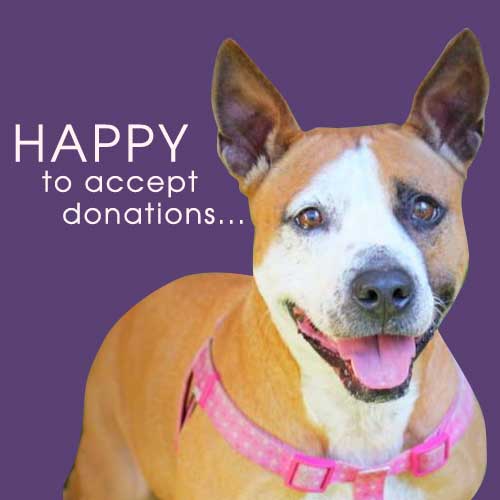 100+ Abandoned Dogs of Everglades Florida is an official 501c(3) Non-profit organization so all donations are 100% tax deductible! Our focus is on quality care and providing a safe environment for all of our rescues until they find their forever homes. Thank you for supporting our mission and for helping us in saving them.
By Mail – Make checks payable to:
100Plus Animal Rescue, Inc.
17101 77th Lane N
Loxahatchee Groves, FL 33470
By Credit Card:
Make a Donation 
Venmo: 
@abandondeddogs100plus
Cash App: 
https://cash.app/$100plusanimalrescue
Automatic Reoccurring Monthly Donation by Credit Card:
Click the Make this a monthly donation box and help us by donating monthly.
Amazon Wishlist: 
Shop directly for items on our Amazon.com wishlist
Teespring Store:
Teespring Custom Products – Purchase t-shirts, mugs and much more from all of our teespring campaigns – Glory, Frances, Powder, Murphy, just to name a few.
The Florida Solicitation of Contributions 
Registration:
Florida Department of Agriculture & Consumer Services – CH36663
Florida Department Of Agriculture Ch36663 – Expiration June 11, 2023.
100Plus Animal Rescue Inc., 17101 77th Lane N, Loxahatchee, FL 33470
Consumer information for 501c3 Charities as required by The Dept of Agriculture
A COPY OF THE OFFICIAL REGISTRATION AND FINANCIAL INFORMATION MAY BE OBTAINED FROM THE DIVISION OF CONSUMER SERVICES BY CALLING TOLL-FREE, WITHIN THE STATE, 1-800-HELPFLA, OR VIA THE INTERNET AT WWW.800HELPFLA.COM. REGISTRATION DOES NOT IMPLY ENDORSEMENT, APPROVAL, OR RECOMMENDATION BY THE STATE.