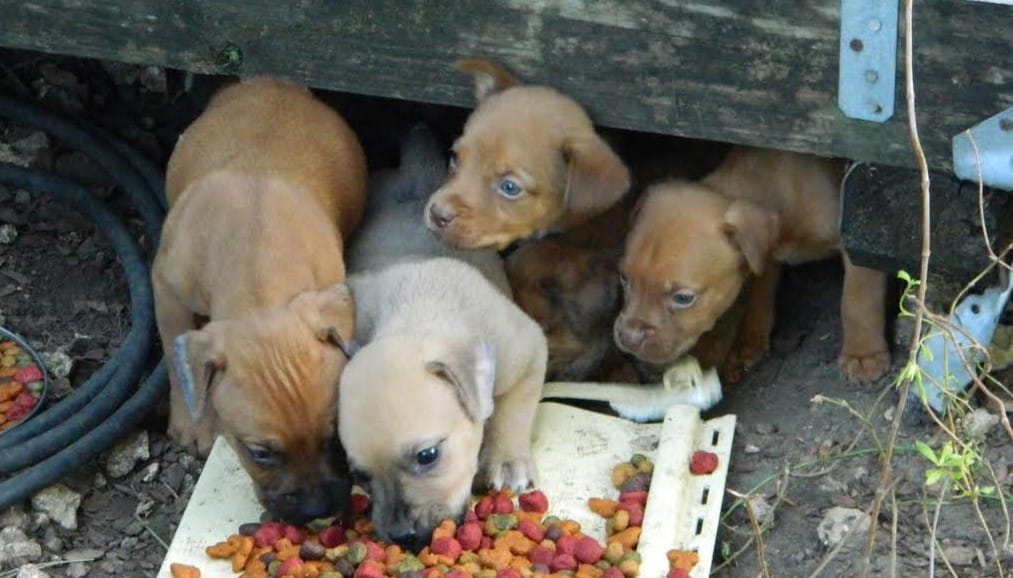 Are you ready to open up your heart and home to one of our deserving dogs? All of our adoptable dogs are listed below. All of our dogs are fully vetted, spayed/neutered, vaccinated and micro-chipped. Our minimum adoption donation is $225.00. If you are interested in adopting any of our amazing rescues, please fill out the application below and we will be in contact shortly.
Download our Adoption Application in Adobe .PDF Format or Microsoft Word Document Format
Please email your completed applications to 100PlusAbandonedDogs@gmail.com
If you would like to arrange a meeting with one or more of our dogs before making a decision about adopting, please contact us at 877.506.8100.
Please note that we DO work with out-of-state adopters! However, we do not allow our dogs to be 'shipped' via third-party transport or to fly in the cargo area of an airplane. Instead, we ask that you travel to South Florida and drive the dog back home personally (or fly in the cabin of a plane with you in the case of a very small dog). We have had adopters do this from as far away as New Jersey, Arizona and even Oregon. We realize not everyone agrees with this policy, but we feel strongly that these dogs have been traumatized enough and must be handled with care until they can rebuild trust in humans again. Thank you for understanding.
Meet Our Pets Currently Available For Adoption:
( shown in alphabetical order)