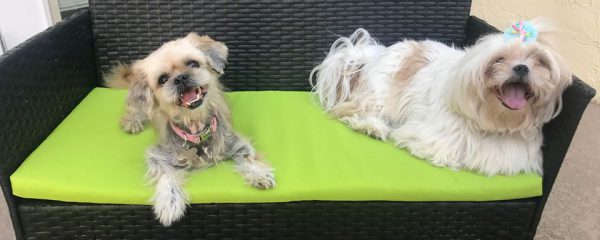 You all have to remember Lulu the shih tzu that we rescued last call was to be euthanized at the Miami-Dade Animal Services kill shelter. We could not believe our eyes in the condition she was in from neglect. We took a chance on her and I want you to all take a look at her now. This is where your love your support and your donations go to. We thank you for your continued love and support. We could not love this update anymore. Can you blame us?
The power of unconditional love & commitment!! Love this So much!!
Lulu having a jolly old time with her cousin Daisy. Tell me those dogs aren't smiling!