Dixie is being released from the coral springs animal hospital today! She has a wonderful long life ahead of her. After being mis diagnosed by a veterinarian that she was in complete kidney failure our rescue stepped up to help our adopter of 3 years ago to find out that she has Addison's disease which is easily treatable. Dixie is going home
Happy Thanksgiving!!! Our organization has covered all medical to save our rescue yet again we are at $5000 so far and we would not change a thing. Any donation is welcome and appreciate it to help us cover her medical cost. Because that is what we do here 100 + abandoned dogs of Everglades Florida we never turn our backs on one of our rescues.
Please Donate Here
Paypal. https://www.paypal.com/cgi-bin/webscr…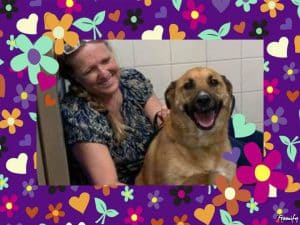 Florida Department of Agriculture CH36663100 plus Animal Rescue Inc.345 E commercialblvd Blvd.Oakland park Florida 33334
Florida Department of Agriculture CH36663. 100 Plus Animal Rescue Inc. 345 East Commercial Blvd. Oakland Park, FL 33334. Consumer information for 501c3 Charities as required by The Dept of Agriculture A COPY OF THE OFFICIAL REGISTRATION AND FINANCIAL INFORMATION MAY BE OBTAINED FROM THE DIVISION OF CONSUMER SERVICES BY CALLING TOLL-FREE, WITHIN THE STATE, 1-800-HELPFLA, OR VIA THE INTERNET AT WWW.800HELPFLA.COM. REGISTRATION DOES NOT IMPLY ENDORSEMENT, APPROVAL, OR RECOMMENDATION BY THE STATE.