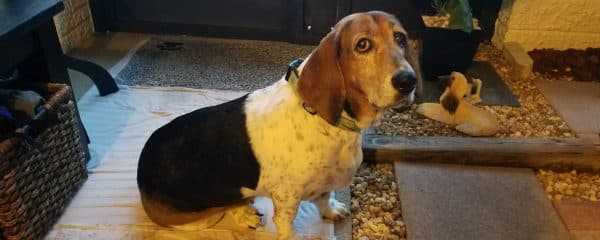 UPDATE!! OWNER FOUND IN TEARS! SHAKIRA IS ON HER WAY HOME!! THANK YOU EVERYONE FOR YOUR HELP!
FOUND BASSETT IN OAKLAND PARK SITTING IN THE RAIN
Floranada and Federal Highway. Please if anybody knows who this dog belongs to contact 877-506-8100
100plusabandoneddogs@gmail.com
The finder cannot keep this dog we would hate to see her go to a shelter. We have reported her to the shelter in case the owner is looking for her. If anybody can foster this senior Basset until the owner is hopefully found please also contact us at the information above. This is Oakland Park Florida.
NO MICROCHIP,
NO TAGS .