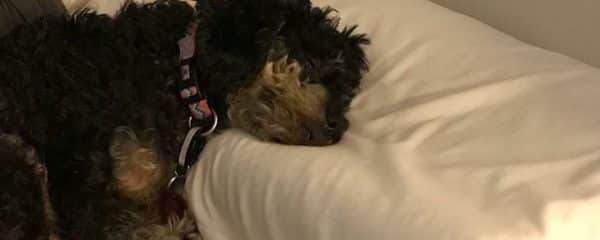 From living in a filthy trailer to this!!
Daphne now Winnie update!
Well Winnie has now claimed her own pillow, for the last 2 nights she has slept between Jim & I. When we go to bed at night she uses her paws 🐾 to arrange the pillow the way she likes it, she won't use a different pillow, it has to be the one in the following pictures & of course she just had to choose the $200 contour memory foam one 😂. She also won't get up with us in the morning, she stays in bed, yesterday she slept 2 more hours after Jim & I were up. She's so funny! We Adore her Amy!