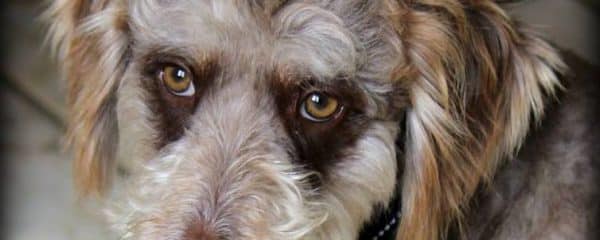 SWEET BANDIT DOODLE MIX 1 YEAR NEUTERED VACCINATED AND MICROCHIPPED
DOG AND CHILDREN FRIENDLY. APPROXIMATELY 35-40 LBS. Bandit will do best with another dog in the home. Also he does not like being alone. The best fit will be somebody that works from home a stay-at-home mom. He will not do well alone for eight nine hours at a time. He cannot be caged or confined. He is also cat-friendly. He will want to sleep with you cuddle with you and follow you everywhere. He will be your shadow. If you think you are the right fit for Bandit please contact us at 100plusabandoneddogs@gmail.com
877-506-8100
Located in Fort Lauderdale FL. We do not transport or ship any rescues out of state.
We originally thought banded was bonded with the second dog he came in with Betty Boop but that is not the case at all. They are both available for adoption separately, but do require another pet in the home.