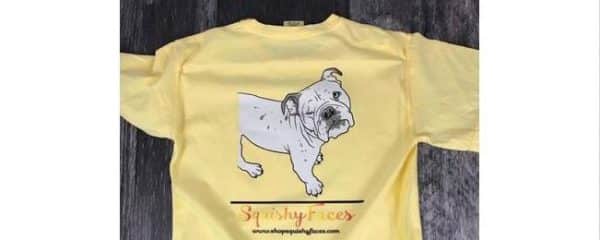 Specials on Squishy Face web site today when you make a purchase. Maybe a Luna shirt????
19$ free towel
30$ free shirt
75$ free hooded
100$ A free pair of leggings
What a fun and great way to help us help our sweet Luna with her surgeries. We have started a new campaign with Squishy Faces and an awesome t-shirt they made especially for sweet Luna. Starting today and going through the entire month of February, with every Luna t-shirt purchased on the Squishy Face website our rescue will get back 30% of proceeds from purchases. And once you register on their website any other future purchase you may make down the road will continue to help us to rescue, revive and rehome more dogs. What a great way to help us continue our mission with so many dogs in dire need. It is as easy as just clicking the link below. Please help us make this a successful campaign. Share on your own pages and order yours today. Luna and all of us at 100+ Abandoned Dogs of Everglades Florida say THANK YOU!
https://shopsquishyfaces.com/…/100-abandoned-dogs-of-evergl…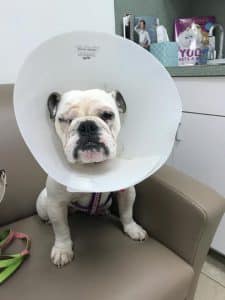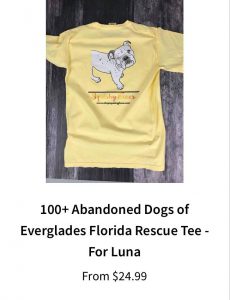 Florida Department of Agriculture CH36663100 plus Animal Rescue Inc.300 E Oakland Park Blvd. #401 Wilton Manors Florida 33334
Consumer information for 501c3 Charities as required by The Dept of Agriculture
A COPY OF THE OFFICIAL REGISTRATION AND FINANCIAL INFORMATION MAY BE OBTAINED FROM THE DIVISION OF CONSUMER SERVICES BY CALLING TOLL-FREE, WITHIN THE STATE, 1-800-HELPFLA, OR VIA THE INTERNET AT WWW.800HELPFLA.COM. REGISTRATION DOES NOT IMPLY ENDORSEMENT, APPROVAL, OR RECOMMENDATION BY THE STATE