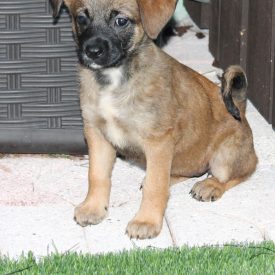 Zoe
Adorable Zoe. She is young puppy, received her first round of puppy vaccines, microchipped and looking for a forever home.
Mixed terrier breed.
Must have a flexible work schedule or work from home. Puppies require a lifetime of love and attention.
Our guesstimate is she would be 20ish lbs full grown.
We cover the cost of her spay at our vet when she is old enough.
To inquire about adoption please email us at 100plusabandoneddogs@gmail.com
Located in the Fort Lauderdale FL area.