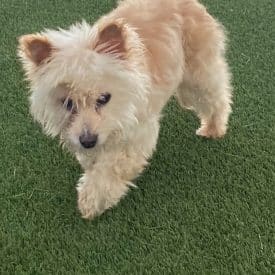 Willow
Willow 4lbs and completely adorable! Looks like a little teddy bear.
She's a senior girl, 8-10 years of age and needs a loving home. Vaccinated and being spayed.
Not Potty trained.
Located in the Ft Lauderdale area.
To inquire, please contact us at
100plusabandoneddogs@gmail.com.
Please include where are you located, number of children and ages, number of current pets and ages, if you have a fenced yard, if you have a pool and work schedules.
We do not ship or transport out of state.