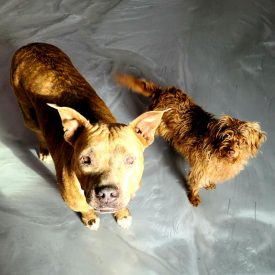 Cookie and Lola
Bonded pair – Cookie and Lola.
Cookie is an adorable 13lb terrier mix.
Lola is a gorgeous pittbull terrier, 57lbs.
The most loving perfect pair.
Housetrained!
Looking for a forever home for them TOGETHER!
Please contact us at 100plsuabandoneddogs@gmail.com if you are interested in meeting them
Located in the Ft. Lauderdale area.