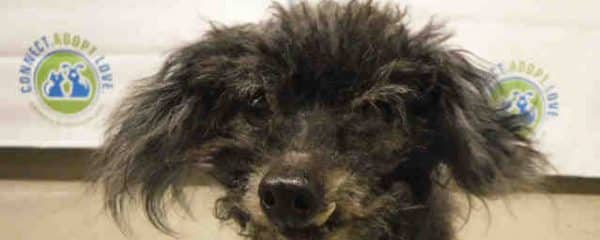 SAVED FROM DEATH ROW MIAMI DADE ANIMAL SERVICES KILL SHELTER
ONYX DESPERATELY NEEDS YOUR HELP BY DONATING AND AN IMMEDIATE FOSTER
ALL 6 LBS OF HIM.
Please Donate Here
Paypal. https://www.paypal.com/cgi-bin/webscr…
TO INQUIRE ABOUT ADOPTION OR FOSTERING 100PLUSABANDONEDDOGS@GMAIL.COM
877-506-8100
Florida Department of Agriculture CH36663100 plus Animal Rescue Inc.345 E commercialblvd Blvd.Oakland park Florida 33334
Florida Department of Agriculture CH36663. 100 Plus Animal Rescue Inc. 345 East Commercial Blvd. Oakland Park, FL 33334. Consumer information for 501c3 Charities as required by The Dept of Agriculture A COPY OF THE OFFICIAL REGISTRATION AND FINANCIAL INFORMATION MAY BE OBTAINED FROM THE DIVISION OF CONSUMER SERVICES BY CALLING TOLL-FREE, WITHIN THE STATE, 1-800-HELPFLA, OR VIA THE INTERNET AT WWW.800HELPFLA.COM. REGISTRATION DOES NOT IMPLY ENDORSEMENT, APPROVAL, OR RECOMMENDATION BY THE STATE.