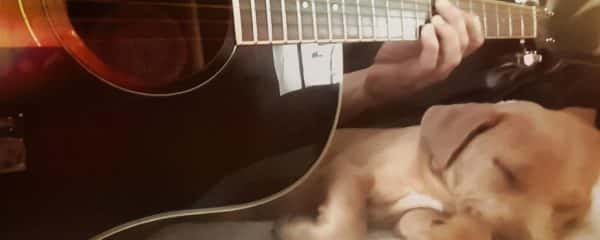 I just received this text message from our adopter Eddie who adopted our sweet puppy Etta one of mommy Ella's puppies. Eddie is musician he works from home & Etta loves it when Daddy sings to her. I literally have chills and my heart is full receiving this text message. Some days are so hard in this rescue journey. Today is one of those Happy moments
Thank you Eddie for loving our baby girl.
Text message from Eddie…
Realize you've had an extra long, tough week. But wanted to give you a little update and maybe bring a smile…Coda's (re: Etta) new favorite place to nap! She's magic Amy.