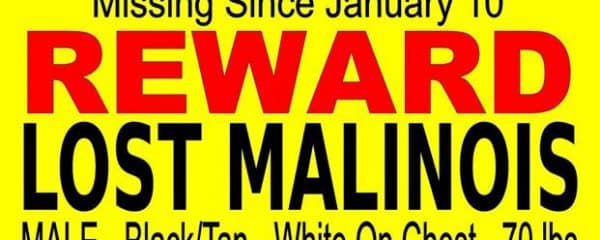 Fort Lauderdale, Florida
Junior – Male – Black/Tan/White – Belgian Malinois – 70 lbs – Shy
Junior went missing January 10th in Fort Lauderdale, FL off City View Dr & NW 2nd St. Junior is a 2-year-old, male, black/tan with white on his chest, Belgian Malinois weighing about 70 lbs. Junior is a shy guy, he will most likely not allow a stranger to approach him. If sighted, please do not chase him, just take a photo and call us ASAP. Junior went missing from a family members home while his owners were on vacation, he is not familiar with the area he is missing in. If anyone has information on Junior's whereabouts, including sightings, just give a call or text the number on the sign, his owners are worried sick. There is a reward for information leading to Junior's safe return, thank you all.