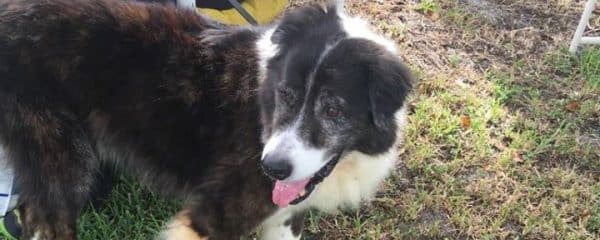 This boy Coda is 10 years old
He was sitting in a cage for a year at a vets office
I am trying to help the owner find a foster or a permanent home immediately as she took him out for a day and being that her bill is 1,000 they won't let her back
She's got nowhere to turn 
She's been down on her luck and staying with a friend where there are no pets
allowed !!! Please please if you can foster him he's very sweet
Please if you can offer her and a dog a roof over their heads that's all she would need
If you can offer him a forever home that would be wonderful !!!
PLEASE PLEASE THIS BROKE MY HEART
DANIA FLORIDA ! Email if you can help please
100plusabandoneddogs@gmail.com