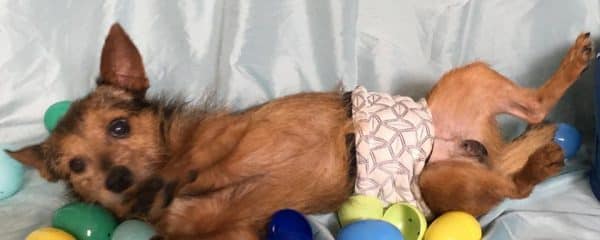 SAM HERE WANTED TO WISH ALL OF YOU BEAUTIFUL PEOPLE A VERY HAPPY EASTER.
WE WANT TO SAY THANK YOU FOR YOUR LOVE & YOUR SUPPORT TO ALLOW US TO CONTINUE OUR MISSION IN SAVING SO MANY LOVING SOULS SUCH AS SAM.
SAM IS A PERFECT EXAMPLE, HE WAS SITTING IN THE MIAMI-DADE ANIMAL SERVICES KILL SHELTER SHAKING & TREMBLING IN A CAGE HEARTWORM POSITIVE. HE WAS AN URGENT LAST CALL. 
TODAY SAM IS IN A FOREVER LOVING HOME WITH HIS 2 NEW MOMMIES SARAH & BRITTANY ALONG WITH FURSIBLINGS
BEING LOVED, ADORED & SPOILED AS IT SHOULD BE. THANK YOU TO ALL OF YOU FOR MAKING THIS POSSIBLE.
100 + ABANDONED DOGS OF EVERGLADES FLORIDA.