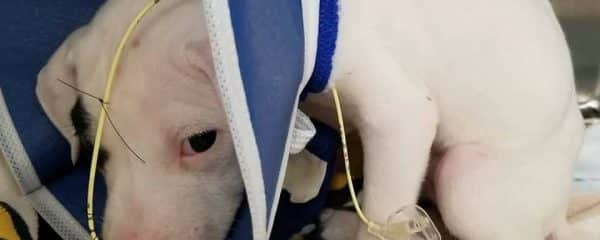 This is an URGENT $10 CHALLENGE!!! THE BABIES HAVE PARVO!! HELP US SAVE THEM PLEASE!!! PLEASE DONATE WE CANNOT CONTINUE WITHOUT YOUR SUPPORT
Donate Here Paypal. https://www.paypal.com/cgi-bin/webscr…
TO DONATE DIRECTLY TO THE ANIMAL HOSPITAL 954-771-0156 MENTION 100+ and abandoned puppies.
To mail in a donation.
100 Plus Animal Rescue Inc.
300 E Oakland Park Blvd. #401
Wilton Manors Florida 33334
Florida Department of Agriculture CH36663
Consumer information for 501c3 Charities as required by The Dept of Agriculture
A COPY OF THE OFFICIAL REGISTRATION AND FINANCIAL INFORMATION MAY BE OBTAINED FROM THE DIVISION OF CONSUMER SERVICES BY CALLING TOLL-FREE, WITHIN THE STATE, 1-800-HELPFLA, OR VIA THE INTERNET AT WWW.800HELPFLA.COM.REGISTRATION DOES NOT IMPLY ENDORSEMENT, APPROVAL, OR RECOMMENDATION BY THE STATE.