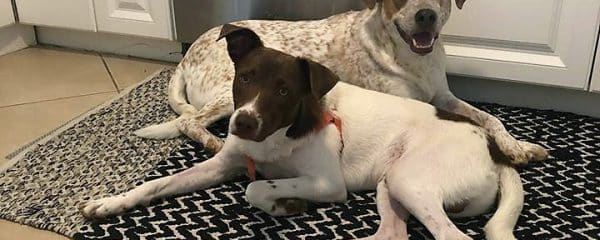 KING NOW RICKY WAS ADOPTED YESTERDAY. MESSAGE FROM HIS NEW WONDERFUL MOMMY YADIRA.
FROM LIVING ON THE STREETS HUNGRY IN LIBERTY CITY MIAMI TO THIS!!!
They did a lot of playing last night. Levi was definitely mounting but no issues as far as aggression 
🙂 they both slept on the bed and slept through the night!!!! One accident in house but that was yesterday when first came in and that's been it! Now they are giving each other kisses and following each other around the house.