GRAPHIC!
ELIJAH UPDATE FROM HIS SURGEON DR. BIBEVSKI
the leg is significantly improved from last night, BLUE PEARL DR. Sent me photos and it's night and day!!!
His culture is back and she's changing antibiotics, I think he's going to improve dramatically over the next few days now that the infections will be under control.
Tentative plan is to change his vacuum on Friday, Hopefully stop bandaging the front leg and plan to start his surgery for the skin middle of next week, this will be staged surgeries and we can start once his bloodwork improves which is why I am hoping by middle of next week he will be ready!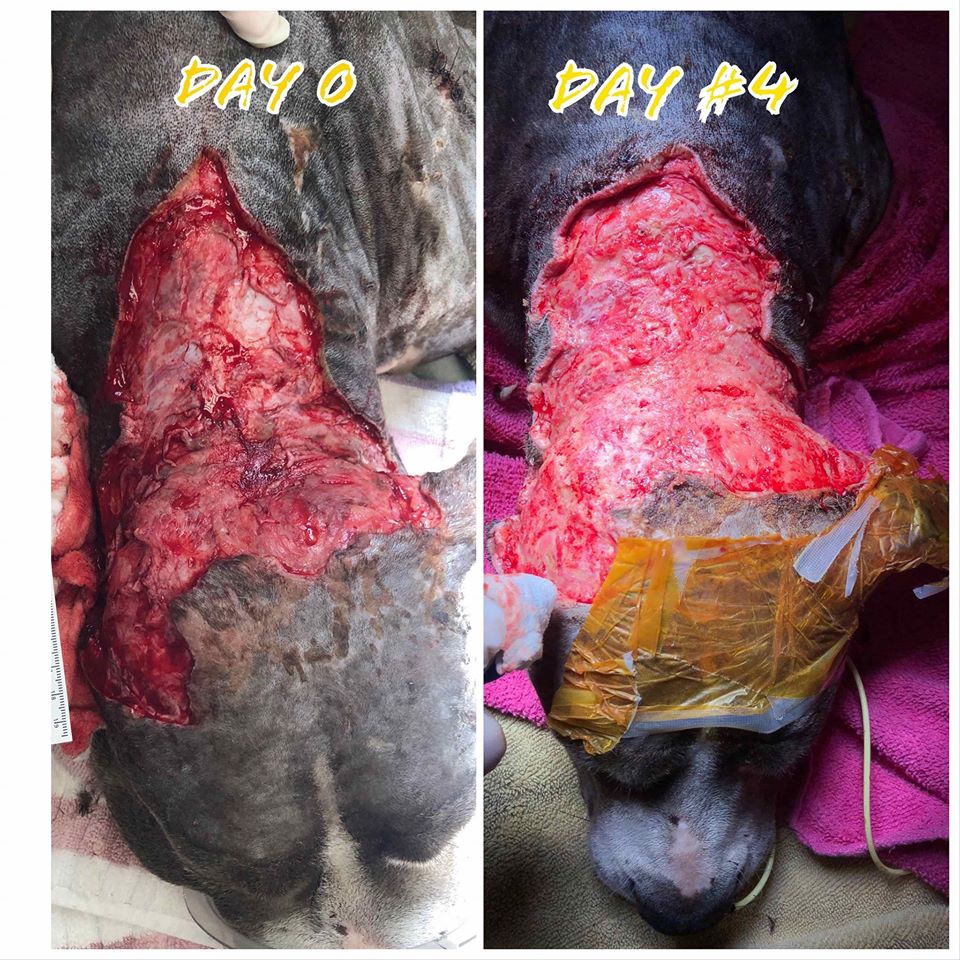 Please Donate Here
Paypal. https://www.paypal.com/cgi-bin/webscr…
MAILING ADDRESS IS
100 PLUS ANIMAL RESCUE INC
345 EAST COMMERCIAL BLVD
OAKLAND PARK FLORIDA
33334
TO CALL IN A DONATION
877-506-8100
Florida Department of Agriculture CH36663100 plus Animal Rescue Inc.345 E commercialblvd Blvd.Oakland park Florida 33334
Florida Department of Agriculture CH36663. 100 Plus Animal Rescue Inc. 345 East Commercial Blvd. Oakland Park, FL 33334. Consumer information for 501c3 Charities as required by The Dept of Agriculture A COPY OF THE OFFICIAL REGISTRATION AND FINANCIAL INFORMATION MAY BE OBTAINED FROM THE DIVISION OF CONSUMER SERVICES BY CALLING TOLL-FREE, WITHIN THE STATE, 1-800-HELPFLA, OR VIA THE INTERNET AT WWW.800HELPFLA.COM. REGISTRATION DOES NOT IMPLY ENDORSEMENT, APPROVAL, OR RECOMMENDATION BY THE STATE