Good Evening Friends
Tomorrow Morning our sweet Elijah will be heading to our Amazing surgeon Dr. BIBEVSKI for another procedure. We are asking for All your love, prayers & please Donate if you can. As we shared from the very beginning this will be a very long & costly road to recovery for our Elijah. We made him a promise, please help us keep our promise to him.
Thank you so very much for your ongoing love & your support for Elijah & our ongoing Mission.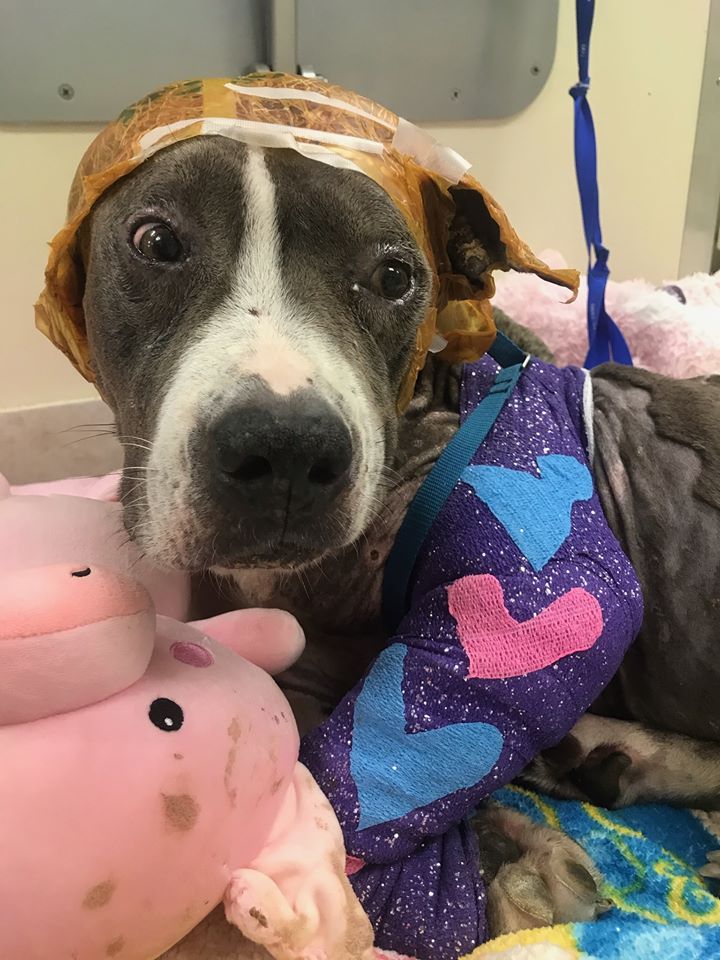 Please Donate Here Paypal. https://www.paypal.com/cgi-bin/webscr…
MAILING ADDRESS IS
100 PLUS ANIMAL RESCUE INC
345 EAST COMMERCIAL BLVD OAKLAND PARK FLORIDA 33334
TO CALL IN A DONATION
877-506-8100
Florida Department of Agriculture CH36663100 plus Animal Rescue Inc.345 E commercialblvd Blvd.Oakland park Florida 33334
Florida Department of Agriculture CH36663. 100 Plus Animal Rescue Inc. 345 East Commercial Blvd. Oakland Park, FL 33334. Consumer information for 501c3 Charities as required by The Dept of Agriculture A COPY OF THE OFFICIAL REGISTRATION AND FINANCIAL INFORMATION MAY BE OBTAINED FROM THE DIVISION OF CONSUMER SERVICES BY CALLING TOLL-FREE, WITHIN THE STATE, 1-800-HELPFLA, OR VIA THE INTERNET AT WWW.800HELPFLA.COM. REGISTRATION DOES NOT IMPLY ENDORSEMENT, APPROVAL, OR RECOMMENDATION BY THE STATE