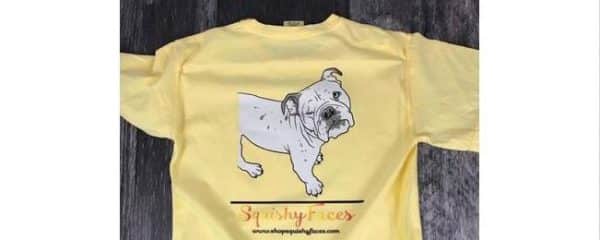 PLEASE HELP US BY ORDERING YOUR LUNA SHIRT.
What a great way to show your support near and far! Get you 100+ Luna Squishy Face T-shirt. Your choice of the many colors include Black, Blue, Pink & Yellow. Great quality shirts.
During the whole month of February, 100+ will get 30% of the proceeds back for each T-shirt purchased as well as 10% back from any other items you purchase from them once you register on their site. So help us continue to help so many dogs in need just like Luna. Get your T-shirt and show the Luna love. Thank you all for your support. Please share this post to spread the word.
https://shopsquishyfaces.com/…/100-abandoned-dogs-of-evergl…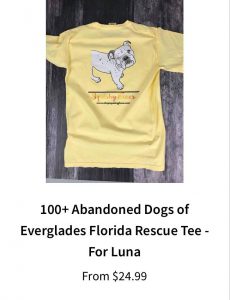 Florida Department of Agriculture CH36663100 plus Animal Rescue Inc.300 E Oakland Park Blvd. #401 Wilton Manors Florida 33334
Consumer information for 501c3 Charities as required by The Dept of Agriculture
A COPY OF THE OFFICIAL REGISTRATION AND FINANCIAL INFORMATION MAY BE OBTAINED FROM THE DIVISION OF CONSUMER SERVICES BY CALLING TOLL-FREE, WITHIN THE STATE, 1-800-HELPFLA, OR VIA THE INTERNET AT WWW.800HELPFLA.COM.REGISTRATION DOES NOT IMPLY ENDORSEMENT, APPROVAL, OR RECOMMENDATION BY THE STATE