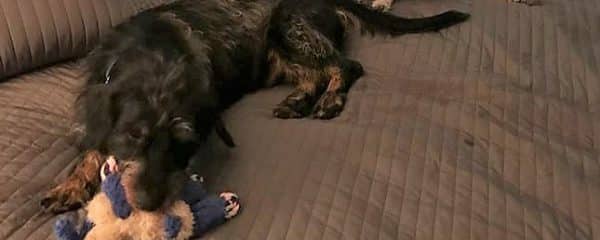 NOW THIS IS ONE FANTASTIC UPDATE
CALEB from living outside by a dumpster in Miami to THIS!!! THANK YOU CAROL & FAMILY
Caleb is doing wonderful! He and Carlie are playing and they both love their new back yard. He loves to curl up on my lap and take a nap. Such a sweetheart. He is a great addition to our family.