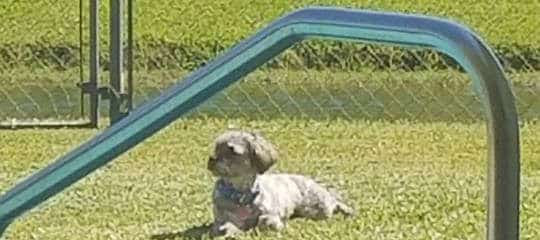 I'm sure you all remember sweet little Bobby who was screaming in pain and could not walk after some sort of trauma during Hurricane Irma. We received the urgent call for help and we just could not turn away. After a surgery to repair his broken back with dr. Wong in Miami here is the amazing update from his new mommy.
Hi Amy…update on Dobby (aka Bobby McGhee)
I'm so happy in my new home. Mommy and I go for long walks every day. And when we get back, we play with my ball in the back yard!. Then we cuddle for a while before my nap.
I love the backyard…its so big. I have so much to explore…I can spend hours out there! I have so many toys too! And I love when my "sisters" come to visit…Jordan plays with me and my toys, and Jessi gives me massages! 
❤
I am living the best life!