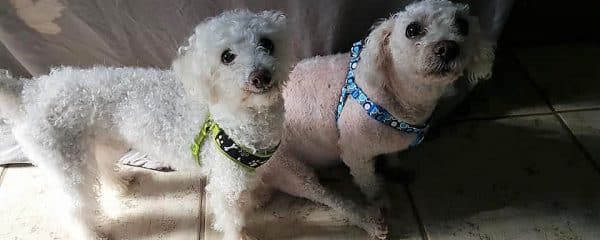 SATURDAY WHILE OUR RESCUE TEAM WAS AT THE MIAMI DADE ANIMAL SERVICES KILL SHELTER A WOMAN WAS SURRENDERING HER 2 SENIOR DOGS NIKI & MIKE 12 & 14 yrs of age!! WE INTERCEPTED AND TOOK THEM WITH US TO ELIMINATE THEM FROM BEING KILLED. SUPER BONDED PAIR HAVE GONE TO THE MOST LOVING FOSTER MOMMY!!!! AN ANGEL SENT. MARIA WE ABSOLUTELY LOVE & APPRECIATE YOU BEYOND MEASURE!!! GOD PLACES US EXACTLY WHERE WE ARE NEEDED
NO COINCIDENCES IN THIS LIFE!!! LOOK AT NIKI & MIKE NOW!! SPOILED AS THEY SHOULD BE.
100 + ABANDONED DOGS OF EVERGLADES FLORIDA. LOVE WINS AGAIN!!!