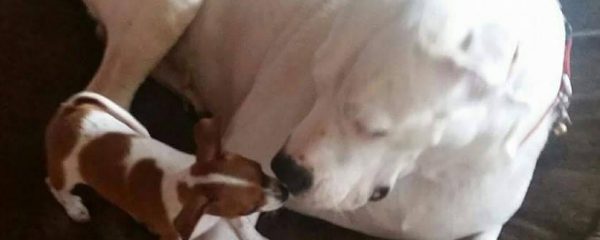 4 years ago we were out on a rescue mission in a property called the mangroves when we were notified about a female dog who had crawled deep in the woods in Rural Redlands of Miami. Literally on deaths door. Completely emaciated is an understatement. Appeared blind, nipples hitting the ground from being used for breeding
Filthy covered in dirt.her ears were botched & she was heartworm positive. Approximately 11pm we arrived as we crawled into the woods where Amy, carol,tiffany, christine & bob went into rescue mode. Snapping due to fear, our Carol gently spoke to Our sweet powder assuring her we were here to help and save her from the unimaginable horrific life she was forced to endure. Carol carried powder in her arms to our car where we comforted powder until we arrived at the 24 hour animal hospital
Our Team loved her from the moment we laid eyes on her. Powder was not blind, cloudy eyed do to starvation. We believe powder went into the woods to die. Apparently god had a different plan by placing us exactly where we needed to be, to save our sweet precious Powder. Months went by when god then sent 2 Angels to us, Jaime & Rod LaRue who fell instantly inlove as we all did. Powder has lived like a princess for the past 4 years. Powder loved her car rides, cheeseburgers, playing with her fur siblings Harley & daisy 2 100 + rescues and bella. Sadly powder was diagnosed with cushing's disease. The disease was aggressive & powder went to the Rainbow Bridge Today
Powder you were & Always will be loved by so many. You will forever hold a special place in countless hearts. If Love could have saved you, you would have lived Forever Powder. Rest in sweet paradise, run in the green fields. Always look over us. We will love you Forever, Until we see you again. There will Never be Another that can take your place. You are 1 in a Million.