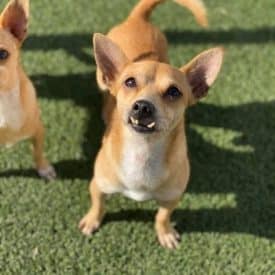 Bean
If you are looking for the sweetest little best friend, then you must meet Bean! He is a chihuahua mix, 2-3yrs of age and 10lbs of love. Bean has the best under bite ever!. He is fully vetted and looking for his forever home.
Located in Ft Lauderdale
We do not ship or transport.
To inquire, contact us at 100plusabandoneddogs@gmail.com.